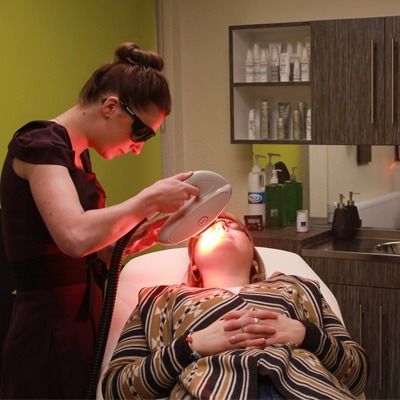 Lauren Denny holds specializes in beauty therapy and lasers treatments. With an eye on the recent advancements in the cosmetic treatments industry, she has always tried to deliver the natural-looking and long-lasting results.
She obtained most of her beauty therapy and laser treatments training at prestigious University of Manchester and Yorkshire College of Beauty. After delivering high-quality services in the cosmetic treatments industry, Laser Skin Care founded aesthetics clinic in 2013 in the UK. This new venture experienced massive growth due to the unique approach introduced by Laser Skin Care. In 2015, she made a career-enhancing move to Dubai, in order to learn new techniques.
For the last four years, she has been known for delivering more than the expectation of the Dubai Cosmetic Surgery patients. Receiving a positive feedback from patients has always been of utmost very importance for her.
In essence, the greatest satisfaction of Clinic lies in the delivery of the accurate results, in the right time and in the lowest price. She has the expertise in the following treatments;
Specialities
Mesotherapy
Laser Fraxel Resurfacing
Dermaroller / Dermapen
IPL Blue Light for Acne (Isolaz)
RF Body Contouring and Fat Reduction
Non-Invasive Skin Tightening (e.g. Ultherapy and Thermage)
Qualifications
University of Manchester – Advanced Skin and Laser Applications for Lynton Laser
Yorkshire College of Beauty – Laser qualification in skincare
Yorkshire College of Beauty – Level 2&3 NVQ
Free Consultation
Complete the form below and we'll give you a call back to arrange your consultation.