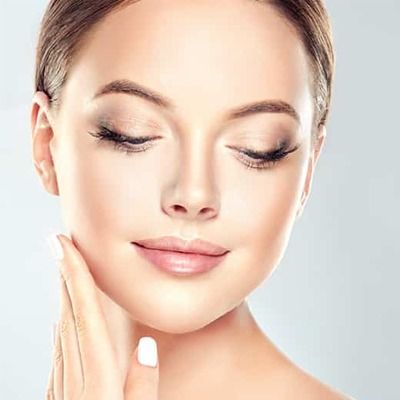 Fotona 4D for the face is a non-invasive procedure which addresses wrinkles, fine lines, skin laxity, volume loss and uneven skin tone and texture on the facial area. It lifts, tightens and plumps through the use of 4 laser modes namely;
SMOOTH
FRAC3
PIANO
SupErficial
The Fotona 4D laser does the following to the skin;
Stimulates collagen production
Fibroblasts are restored within the dermal structure
Smooths wrinkles
Reduces pigmentation
Gets rid of fine lines
Treats sun damage
Tightens the skin
Reduces nasolabial folds
Exfoliate the skin gently
Gets rid of creases
Tightens the skin around the mouth
Reduces the appearance of acne scars
Speeds up skin healing
The SMOOTH mode is done inside the oral cavity. Collagen contraction as well as new collagen fibers are stimulated by a non-ablative laser which provides controlled and gentle bulk heating. The nasolabial folds which are the main target receive a plumping effect from the inside out. This is also known as the smooth Lifting process and it does the following;
Tightens and lifts skin at a deeper level from the inside out
Treats lips and cheeks the inside of the mouth
Diminishes nasolabial folds by restoring volume
It's plumping effects are those like a filler but last longer
The results are instant
The FRAC3 mode targets deeper imperfections using a fractional beam to tone the skin and give it a youthful texture. Known as the rejuvenation process it does the following;
Collagen is stimulated from the outside in
It penetrates deeply for synergistic tightening
Tightens the face
It helps with wound healing
The PIANO mode concentrates energy delivery subcutaneously by fast bulk tissue heating from the outside in. the bulk tissue heating tightens the skin. Known as the skin tightening process it does the following;
Reduces flushing and dark spots
Targets deep skin issues
Improves the appearance of scars such as acne scars
Improves skin tone, texture and wrinkle appearance
The Superficial mode which is the last one to be used reduces skin imperfections through a controlled light peel thus improving the skin appearance and giving it a smooth pearl finish. This is the light peel process and a light micro-laser peel which does the following;
Minimizes pores and fine lines
Reduces skin surface imperfections
Gives the skin a smoother finish
The procedure takes around 45-60 minutes per session and 3 sessions of 14-21 days apart are required for optimal results. There may be some swelling or redness on the treated area but this fades away after a day or two and it does not happen to everyone. There is usually no downtime and you can go back to your day to day activities immediately after the procedure unless you have some swelling then you might need some social downtime for a day.
See Some of our Best Fotona 4D for face Results:
Free Consultation
Complete the form below and we'll give you a call back to arrange your consultation.