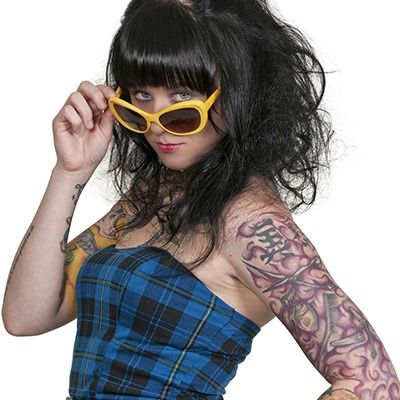 We love body designs and sometimes the love ends. The tattoo removal treatment is a famous procedure all over the UAE. The Laser Tattoo Removal Cost in Dubai and Abu Dhabi has been discussed here. Continue reading to know the average price.
What is Tattoo Removal Treatment?
The tattoos are in these days all over the world. People like to have tattoos of different sorts. There are some health risks associated with such body art and some people stop liking their tattoos. That is the time when the "tattoo removal art" comes into play.
It is possible to get rid of permanent tattoos that are drawn by injecting the ink particles under the skin. It is a safe and effective treatment that is free of side effects and downtime.
Laser Tattoo Removal Cost in Dubai and Abu Dhabi
The cost of the treatment varies from person to person because the price is calculated by considered some important factors. The hair growth is different in different people. The cost of the treatment varies from person to person. The depends on the following factors;
The Type of Facility: The type or quality of the treatment facility does matter. A high-quality clinic may cost you more than a normal one.
The Clinic's Location: Where is your clinic located in Dubai? The location has some effect on the price structure.
The Area to Be Treated: The body areas that need to be treated and the size of the tattoo also may change the price.
The Time a Session Takes: In general, two to three laser treatment sessions are enough. In some cases, more than three sessions might be required.
Your Skin and Tattoo Type: The type of skin and tattoo matters when it comes to performing the laser treatment.
Average Laser Tattoo Removal Cost in Dubai and Abu Dhabi
The average cost of Laser Tattoo Removal in Dubai and Abu Dhabi is AED 4,500. The Laser Skin Care Clinic is committed to helping people achieve skin goals. Did you know; the Laser Skin Care Clinic has reduced the prices for all skin treatments. If you want to know the exact cost in your case, do not hesitate to get in touch with us.
Join Us and Get the Best Deal!
It has become easier than ever to remove the tattoo. All you need is to take two to three laser treatment sessions. Call us or fill the online form to win a free online consultation and huge discounts today. Do you want to remove your tattoo? Contact us now!
Related posts
Free Consultation
Complete the form below and we'll give you a call back to arrange your consultation.