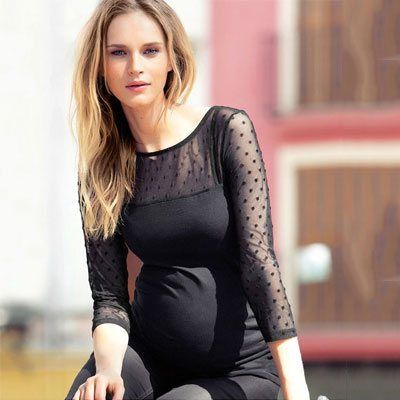 Stretch marks are often caused by the tearing of the dermis and epidermis layers or the two uppermost layers of the skin. It appears when the body stretches abnormally. It's also known as 'striae'. they are normally silver-white in color but some people can have red and pink stretch marks as well. It is important to consider an effective remedy or stretch marks removal treatment in Dubai. Both men and women are susceptible to stretch marks, particularly on the thighs, hips, arms, buttocks, abdominal area, and lower back.
*Facts You Must Know

Cost of Treatment

Time Required
1 Hour
Anesthesia
Local Anesthesia
Recovery Time
1 Week
Success Rate
Very high Success Rate
Who is a Candidate?
Pregnant women and bodybuilders often experience this problem due to an abnormal increase in the size of the body. Other people can also be affected by this skin condition. These marks appear on different parts of the body. Puberty, ethnicity, genetics, and corticosteroids are among the other causes behind stretch marks.
The decision whether a person is a perfect candidate for Stretch marks removal treatment in Dubai & Abu Dhabi and or not depends on a variety of factors. Only a qualified and experienced doctor can decide if you qualify as a perfect candidate for the treatment or not. In general, the perfect candidates for stretch marks removal in Dubai are;
People who do bodybuilding extensively
Women who have recently given birth to a child
People who have gained a significant amount of weight in a short time period
The Laser Machine We Use:
The laser machine used at our clinic for Scar Removal, Stretch Marks Removal is DEKA Smartxide Fractional CO2 Laser.
What is the Aim of the Treatment?
The Stretch Marks Removal Treatment in Dubai & Abu Dhabi offers multiple benefits. The following are the aims of the treatment;
To even out your skin
For making you attractive
To remove stretch marks
For making you more confident
Which Technique is Used?
Different techniques are used these days when it comes to Marks removal treatment in Dubai. The following techniques are generally used to cure this skin condition;
Chemical Peels: A variety of skin conditions are cured with the help of chemical peels treatment. Chemical peels are also used to remove marks. The first and the foremost motive of applying a chemical peel is to exfoliate the top layer of the skin.
Blue Light Therapy: In general, it is used for acne, but it is occasionally it is used for stretch marks removal in Dubai. It is used to lighten the stretch marks.
Microdermabrasion: Like chemical peels, microdermabrasion is also used to exfoliate the skin. As a matter of fact, it exfoliates the top layer of the skin. Do not worry about the loss of the top layer of the skin, because the healing process immediately starts after exfoliation.
Laser Skin Resurfacing: Laser skin resurfacing is an advanced stretch marks removal treatment in Dubai that is famous for removing stretch marks with great care. The laser used in this treatment is not harmful to the skin. In fact, it even outs the skin, and remove Stretch marks and scars. The laser machine used at our clinic for Stretch Marks Removal is DEKA Smartxide Fractional CO2 Laser.
How to Prepare for the Treatment?
There is no need to do a lot of things, but the patient needs to take care of some important things before the treatment. The following are some important points to consider before the treatment;
The person should be in a good health and must not have a skin disease
The patient should have realistic expectations from the results of stretch marks removal in Dubai
Discuss your medical history in detail with your doctor to know the prospective outcomes
How is the Treatment Performed?
Laser stretch marks treatment in Dubai is easy yet effective one. It is easy to perform this treatment, and the results of this treatment are tremendous.
It does not take long to perform this treatment
Your doctor will use a laser to target your stretch marks
The beam of a laser will go inside your skin to target scarred skin
By removing the scarred skin, your stretch marks will be removed
Recovery Time:
There are some important instructions to follow after having the stretch marks removal treatment in Dubai. Right after the treatment, your skin will turn red and tender, because the layers of scarred skin have been removed. Sometimes, the patient suffers from blistering and similar symptoms. Do not worry all of the side effects will go away in a few days.
Results of Stretch Marks Treatment:
Laser stretch marks removal treatment in Dubai & Abu Dhabi has always proved to be an effective one. It has long been considered as the best treatment to get rid of stretch marks. It's a safe treatment that has minimal side effects. It is a short treatment that does not take long to perform. It's famous for its effectiveness in carving out stubborn stretch marks
    
Cost of Stretch Marks Removal:
There is no fixed cost for this treatment. It is due to the reason that there key determinants that make the cost of the treatment variable. In other words, the cost of the treatment varies from person to person. If you have stretch marks and you want to know what would be the cost of the stretch marks removal treatment in Dubai in your case, you should sign up for a free consultation with one of our stretch marks Removal experts in Dubai.
Schedule a Free Consultation
Laser stretch marks removal in Dubai is a good option if you want better results in a short time. Laser Skin Care Clinic has aboard some of the finest dermatologists in Dubai. Stretch marks removal in Sharjah and Abu Dhabi might interest you, that is why we also offer this treatment there. You are always welcome to contact us if you need more information. For a better understanding of the treatment, please feel free to sign up for a free consultation with one of our experts.
Related posts
---
I got stretch marks on my thighs last year. Although they were barely noticeable, I was quite fussy about them. I had laser therapy combined with Microdermabrasion and just after 4 sessions they are completely gone. Both the procedures were performed professionally. Would not hesitate to consult Olimpia and Laser Skin Care again for other skin issues.
---
I had a few residual stretch marks on my buttocks which I wanted to get rid of before my big day. I consulted 5 doctors before coming to Olimpia but they all said that eliminating stretch marks within two months is nearly impossible. However, the latter accepted the challenge and she literally did that. I am loving my clear, smooth skin like anything. Thanks Olimpia, you really are great!
Free Consultation
Complete the form below and we'll give you a call back to arrange your consultation.