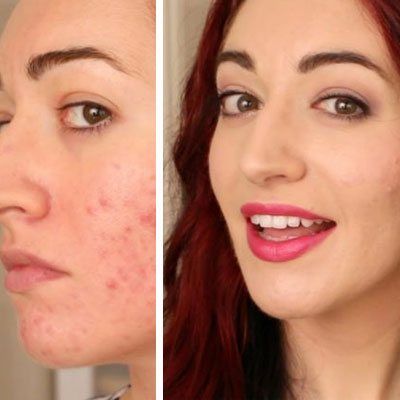 Acne scarring is quite a common skin issue that takes place due to chronic and uncontrolled acne trouble. The scars are pretty unsightly and damage the appearance of a person. Thankfully, there are a number of treatments that are more than useful in getting rid of the issue with great effectiveness. Let's learn more about Acne Scar Treatment in Dubai & Abu Dhabi.
Who is the Right Candidate?
Anyone who is bothered by acne scarring can benefit from the treatment. Individuals that often seek dermatological help for Acne Scars treatment include those with:
Mild Acne
Moderate Acne
Severe Nodulocystic Acne
Acne Mechanica
Acne Vulgaris
*Facts You Must Know

Cost of Treatment

Time Required
1 Hour
Anesthesia
Local Anesthesia
Recovery Time
1 Week
Success Rate
Very high Success Rate
Goals:
The first thing that comes to mind with Laser Acne Scar Treatment Abu Dhabi & Dubai is clearing scars and lesions resulting from acne. But there are several other goals of the treatment as well. It helps:
Eliminate stubborn acne scars
Shrink Large Pores
Even out skin tone
Get rid of acne blemishes left behind
Pre-Treatment Care:
Following are some of the pre-treatment care measures that you must follow prior to the Acne Scar Treatment in Abu Dhabi & Dubai :
Avoid sunlight during the last 10-15 days before treatment
Your doctor may prescribe you some skin lightening cream/ ointment. Use it as directed.
Stop using any topical products that have not been prescribed by the doctor
If you have been using Isotretinoin/ Accutane to control acne, then wait for 6 months before undergoing laser treatment
Have a good night's sleep on the day before treatment
Do not apply any cream or lotion to the face on the day of treatment
Treatment Options:
There is a wide range of options available for this treatment. Laser Skincare Clinic offers a variety of skin resurfacing treatments to help its esteemed clients restore a clear, smooth skin after suffering the pain and agony caused by acne breakouts, which often last for several years. Here are the options that you have to eliminate acne scarring:
Chemical peels serve as the first line of defense against acne scars. A diluted acidic solution of specific strength is applied to the facial skin. This helps remove the outermost, damaged layer of the skin and also boosts collagen levels. However, chemical peels are useful for mild acne scarring only.
It is a simple Acne Scar Removal that uses a sandblaster-like machine to buff away the top layer of the scarred skin. It also polishes the affected areas and stimulates the growth of new skin free of scars and acne blemishes. The procedure also boosts the collagen levels to counter the scarring caused by acne.
Radiofrequency Treatment (RFT):
Radio frequency treatment involves the use of pulsed waves that help create new skin without damaging the top most scarred layer of skin.  The RFT waves heat up collagen in the inner layers of your skin, resulting in shrinkage and tightening of the skin. It also stimulates the production of collagen in your skin as well as new and youthful skin.
Laser Skin Resurfacing/Fractional CO2:
Laser skin resurfacing is probably the most commonly used procedure for Acne Scar treatment in Dubai. In this procedure a high-intensity laser beam is used to cause microscopic wounds in the outermost scarred skin layer. This induces self-healing in the treated areas. This boosts both collagen and elastin levels and allows newer, healthy layer of skin to replace the scarred one.
Procedure of Scar Removal:
Among all these treatments, Fractional CO2 Treatment is considered as the best Treatment and rough skin texture.
The topical anesthetic is applied to the entire face 30 to 45 minutes before the procedure
The numbing gel is removed from the face before the treatment
Using a hand-held laser device (DEKA Smartxide Fractional CO2 Laser), the surgeon will make laser beams incident on the targeted areas
The high-intensity carbon dioxide laser beams create microscopic holes of a specific length in the affected areas
The doctor keeps on flashing the laser beams until the entire face has been treated
Post-Treatment Care:
Following are the key steps of this treatment:
Your face will be red and a little itchy immediately after the treatment. Ice packs may help relieve the discomfort.
Do not expose the treated areas to direct sunlight for 4 to 6 weeks at least.
Keep your face generously moisturized to avoid any itching sensations.
Avoid touching your face unnecessarily.
Crusts may form in the treated areas. Avoid picking or scratching the crust. Let it come off while you wash your face
Recovery time:
Recovery in case of Laser Acne Treatment in Dubai takes a few days with generally no downtime. Nevertheless, the rest is highly recommended. And you must follow post-procedural care instructions religiously.
Results & Benefits:
The results of laser skin resurfacing are the best and at par with surgical removal.
The scarring subsides as the skin heals completely.
The end result is smooth and scar-free skin.
If pre- and post-procedural care are followed carefully, Laser Acne Scar Treatment in Dubai does not have any side effects.
   
Cost of Laser Acne Scar Treatment:
There is no fixed cost of Acne Scar Treatment in Shariah.
The cost of the procedure varies widely from person to person depending upon various factors.
Cost determining factors include the degree of scarring, type of procedure, laser type and a number of sessions.
The cost of Acne Scar Treatment also varies from one provider to another, depending on the experience and reputation of the physician.
Schedule a FREE CONSULTATION
For more information on Acne Scar Treatment in Dubai & Abu Dhabi, visit us at Laser Skin Care. You can also sign up for a free online consultation with our experts by filling in the consultation form given below.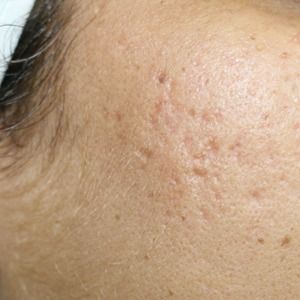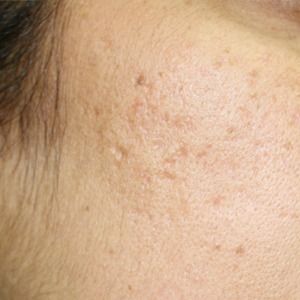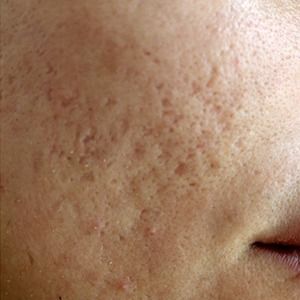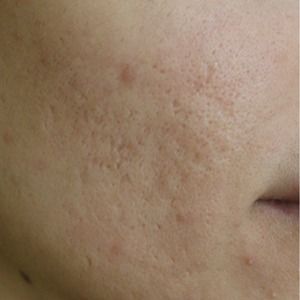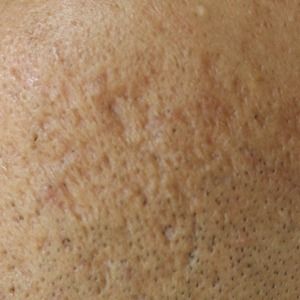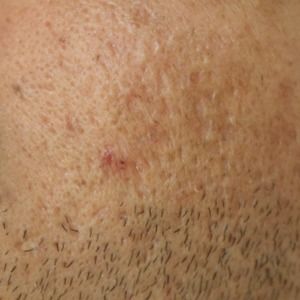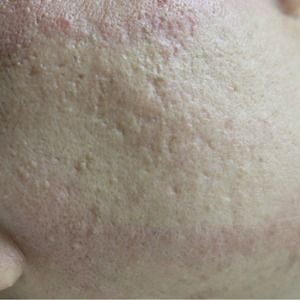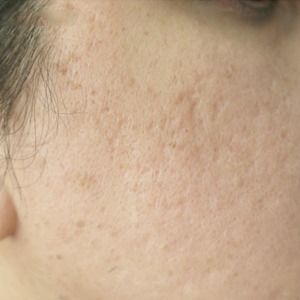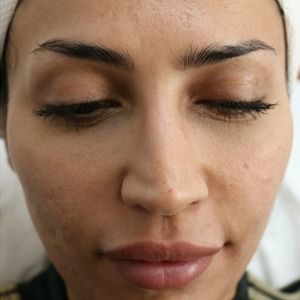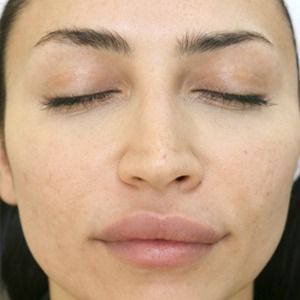 Related posts
---
I have recently had acne scar treatment done at Laser Skin Care and I am extremely satisfied with the results. Katrina Valente Used Fractional CO2 skin resurfacing to help me get rid of unsightly acne scars. It just took 5 sessions and my skin is as clear as I never had any acne scars.
---
I had severe acne accompanied by deep etched scars before consulting Katrina Valente. It's been just four months and not only my acne is gone but the acne scars have also faded away almost 80 percent. I am hopeful the remaining scars will also go away in the next couple of sessions. Thank you Katrina Valente, you really are great!
---
I tried dozens of natural remedies and OTC topical creams over the last 5 years for acne scars but with no success. But Laser Skin Care helped me get rid of unsightly scars with just 5 sessions of Fractional CO2 Laser Skin resurfacing. I couldn't be happier with my results and would highly recommend Katrina Valente for acne scar treatment.
Free Consultation
Complete the form below and we'll give you a call back to arrange your consultation.