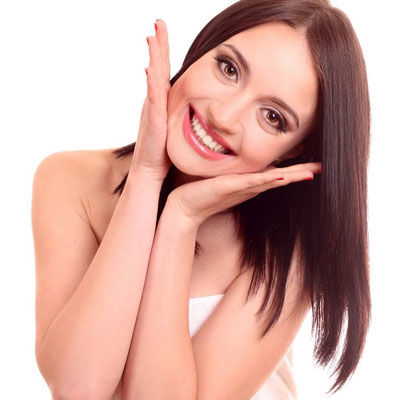 What is Rosacea?
As a common skin disease in young people, it affects people over the age of 30. The physical symptoms of this skin disease include the redness on the nose, chin, cheeks, and forehead. It causes little bumps and pimples on the red areas of some people as well. Burning and soreness in the eyes are also experienced by some patients with rosacea.
Apart from physical changes, some people have observed psychological changes as well. The people with rosacea experienced diminishing levels of confidence and self-esteem. Some people get so much frustrated of their face that they avoid going out and meeting people. Many factors are blamed for being the cause behind this problem.
The causes of Rosacea include the following;
Stress
Alcohol
Sun exposure
Strenuous exercise
Spicy and hot foods
Temperature extremes
Corticosteroids and medications that dilate blood vessels
Who is a Candidate?
There is more than one option to treat rosacea. In order to become a perfect candidate for a Rosacea treatment, the treatment aspirant must fulfill the following criteria. You are a perfect candidate for this treatment if you;
The people who are diagnosed with rosacea
You have realistic expectations with the treatment
You want to cure rosacea without getting side effects
You might have rosacea disease if you have a flushed, red face with sensitive, dry skin that may burn or sting; you have small bumps and pimples or acne-like breakouts; your skin gets coarser and thicker, with a bumpy texture; and you also have dry, red, and irritated eyes.
What is the aim of the Treatment?
Rosacea treatment in Dubai aims at curing it completely by avoiding risks of harm to the skin. Some of the important aims include the following;
The treatment is non-invasive thus has minimal side effects and pain.
The treatment comprises on easy, safe, quick and effective technique.
Which Technique is used?
As a matter of fact, more than one technique is available to cure this skin disease. Please see below a list of treatment options;
IPL Treatment
Oral Medications
Topical Medications
Laser treatment for rosacea is the best option available. It is the most advanced treatment that removes rosacea without causing any damage to the skin. At Laser Skin Care Clinic Dubai, we recommend laser rosacea treatment in Dubai to get the best rosacea removal results.
How to Prepare for the Treatment?
You will have to take care of some pre-operation instructions from your doctor. These instructions vary from patient to patient but below are some common pre-operation instructions from doctors;
Stop smoking and drinking before the treatment
Apply topical anesthetic half an hour before the treatment
Do not apply makeup on the face on the day of treatment
Stop using medication without consulting with your doctor
Stop using blood-thinning medicines such as aspirin, ibuprofen, etc.
Start avoiding the sun exposure at least one month before the treatment
How the Treatment is performed?
The Rosacea treatment in Dubai is performed on an outpatient and no anesthesia is required because the treatment is painless. The treatment is extremely easy and simple. A device delivers laser energy to the area to be treated. Before the start of the procedure, the laser is set at specific wavelengths to ensure that it is absorbed only by the blood vessels and skin tissue. The light entering blood vessels make them collapse, and as a result, the redness decreases.
Post-Op Care and the Recovery Time
In order to get the optimal results, you will have to take care of some post-operation instructions as well. The post-operation instructions vary from patient to patient. In general, the doctors ask patients to follow the following instructions;
The patient gets temporary redness and swelling in the treatment area.
Redness and swelling will subside within a few days.
It is also instructed to avoid the use of Retin A and benzoyl peroxide.
The patient will have to apply ice packs right after the treatment to reduce discomfort.
Results and Benefits
The treatment for rosacea is beneficial. It delivers fantastic results in short time. The treatment virtually has no side effects because the laser used in this treatment delivers no harm to the skin. Laser rosacea treatment in Dubai is performed on an outpatient basis and the patient can leave the clinic at the end of the procedure.
  
Additional Info
Cost of Rosacea Treatment
It might surprise you that the cost of Rosacea treatment in Dubai is not fixed due to many reasons. There are some variable factors that make the cost of this treatment unfixed. In general, the cost depends on the nature of the skin problem, the experience of the doctor, and the technique used to cure it. But do not worry about the cost because we can predict the cost of the treatment. If you want to know the exact cost of rosacea treatment in Dubai, please contact us today.
Schedule a Free Consultation
Laser Skin Care Clinic has aboard some of the best dermatologists in Dubai.­­ Rosacea Treatment in Sharjah and Abu Dhabi might interest you, that is why we also offer this treatment there. You are always welcome to contact us if you need more information. For a better understanding of the treatment, please feel free to sign up for a free consultation with one of our experts.
Related posts
---
I am extremely satisfied with the results of laser treatment for rosacea performed at Laser Skin Care. It was a great experience getting the treatment done at Laser Skin Care. Olimpia and her staff is very caring and cooperative. If you are also battling rosacea, stop wasting time and money and visit Laser Skin Care today.
---
I was diagnosed with rosacea a few months ago and it was horrible. I tried many types of treatments to cure this painful condition but nothing worked as well as laser therapy. I would also like to commend the services offered by Laser Skin Care. It was a great experience. I would not hesitate to recommend the clinic to my relatives.
---
I have had rosacea for 3 years and it was a nightmarish experience. I not only suffered the pain of rosacea but also struggled really hard to contain and hide it, but my rosacea kept progressing and getting worse until I met Olimpia Carmen. She used lasers to contain and treat the condition and within a couple of months my skin was as clear and smooth as if I never had it. Thank you Olimpia, you are really great.
Free Consultation
Complete the form below and we'll give you a call back to arrange your consultation.