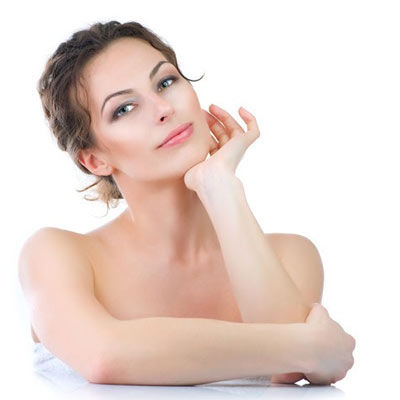 There are different facial contouring treatments. Mesotherapy Treatment is a famous contouring procedure for the facial skin. The mesotherapy treatment in Dubai is offered at a low price. Continue reading to know more about this procedure.
Page Contents
What is Mesotherapy?
Results and Benefits
The Machine We Use
Who is a Candidate?
What is the Aim of Treatment?
Which Technique is Used?
How is the Treatment Performed?
How to Prepare for the Treatment?
Post-Op Care and the Recovery Time
Mesotherapy Treatment in Dubai Cost
Schedule a Free Consultation
Special Discount Offer for You!
What is Mesotherapy? 
Mesotherapy is a non-surgical cosmetic medicine treatment. The procedure employs multiple injections of different medications. These medications include pharmaceutical and homeopathic medications, plant extracts, vitamins, and other ingredients into subcutaneous fat.
Results and Benefits
There are plenty of benefits of the mesotherapy treatment in Dubai. Some notable ones are mentioned below;
It works fine for all skin types safely.
It is non-surgical and minimally invasive.
It will deliver an overall skin rejuvenation
It will improve the skin's complexion and radiance
It will increase the firmness and elasticity of the skin
It will prevent wrinkles and rejuvenates and revives dull, tired looking skin
It will improve the tone & elasticity of sagging skin on the hands, décolleté, & neck area
   

Who is a Candidate?
You are a good candidate if you have any of the following skin problems. We can solve the following conditions with it;
Dull Skin
Loss of Glow
Hair Thinning
Stretch Marks
Loss of Volume
Loss of Tone & Elasticity
Superficial Lines & Wrinkles
What is the Aim of Treatment?
To solve a variety of skin conditions.
To keep the skin safe and free of any harm.
To improve the facial appearance of the patient.
To enhance the patient's self-confidence and self-image.
Which Technique is Used?
The local anesthesia is administered to numb the treatment site.
A series of microinjections are administered in the mesoderm of the treatment site.
The cocktail of medication is injected into the skin through a small-sized syringe.
After administering medications, cooling creams are applied to lower the discomfort.
How to Prepare for the Mesotherapy Treatment?
Eat healthy food.
Adopt a healthy
Wear sunscreen while going out.
Avoid makeup prior to treatment.
Keep yourself hydrated before the mesotherapy treatment in Dubai.
Do not take caffeinated drinks and foods prior to treatment.
Post-Op Care and the Recovery Time
Avoid strenuous activities for two days.
Do not massage or rub the treated site.
Try to avoid excessive exposure to the sunlight.
Wear a strong sunscreen to avoid the sun damage.
Don't take hot baths for one or two days after treatment.
Don't use any skin care products for at least one day after the treatment.
 Mesotherapy Treatment in Dubai Cost
The cost of the treatment is not fixed no matter where you live in the world. As a matter of fact, the cost depends on the various variable factors. For example, the cost depends on the expertise of the surgeon, the nature of the skin problem, the location of the clinic.
What is the price of the treatment in your case? At the Laser Skin Care Clinic, we offer this treatment at a low cost. If you want to know the exact Mesotherapy treatment cost in Dubai and Abu Dhabi, please feel free to contact us.
Schedule a Free Consultation
The Laser Skin Care Clinic offers mesotherapy treatment in dubai at a reasonable cost. Call us or fill the online form now and win exciting discounts and free online consultation. So contact us now and get special discount on this treatment.
Special Discount Offer for You!
If you live in the UAE and are interested in the Mesotherapy Treatment in Dubai, look no further than the Laser Skin Care Clinic. We are the leading cosmetic clinic with branches in Dubai and Abu Dhabi. Book a free online consultation and get an exciting discount offer.
Related posts
---
I have recently undergone mesotherapy for aging skin and the results are remarkable. I was not expecting the treatment to bring such a drastic change in the appearance of facial wrinkles that i have been struggling with for the last 5 years. I tried almost every natural remedy to lift my saggy skin and get rid of wrinkles but nothing worked for me. Then i consulted Katrina Valente and she suggested me mesotherapy treatment. I am happy that I opted for the procedure, as it helped me regain my youthful appearance within a couple of months and that too without any adverse effect. Thank you Katrina Valente, thank you laser skin care!
---
I had my first mesotherapy session for love handles on the 20th of December and after just one treatment i noticed significant reduction in the volume of fact accumulated there. I had the second session on 5th of January and i am seeing even better results, I am scheduled to have 2 to 3 more sessions to get rid of the love handles and i am very hopeful that the coming sessions will be more result-oriented. Thank you laser skin care, i was so excited with the results that could not stop myself from writing to you in the midst of the treatment. Will share my experience at the end of the treatment as well. Can't thank you guys more.
---
I had cellulite on my thighs since my teens which i always hated but never knew how to get rid of them. A friend of mine had also same issue but he got it treated by Katrina Valente last year, so he asked me to see her. I visited laser skin care a couple of months ago and after getting just 5 treatments my thighs are as clear as if they never had cellulite. Could not be happier more and would not hesitate to refer Katrina Valente to my friends and family for all sorts of skin problems.
Free Consultation
Complete the form below and we'll give you a call back to arrange your consultation.