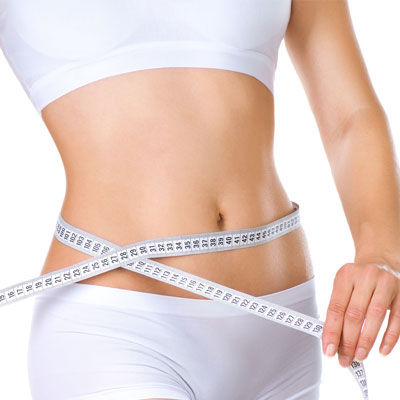 Liposuction is an ideal way to better the contours of your body. However, many individuals shy away from it, due to its surgical nature. Lucky for you, there is an amazing way to acquire perfect figure, minus the invasiveness of traditional liposuction. Vaser liposuction also is known as ultrasound assisted liposuction method is the latest advancement in cosmetology and laser that will leave you with the figure of your dreams. The ultrasonic waves gently break down the fat deposits and emulsify the fat which makes it easier to extract the fat. However, Vaser liposuction requires immense care and precision on the dermatologist's part. Hence you must choose a reputed clinic. Vaser liposuction can treat various body areas even the delicate ones and helps you get rid of fats. It can be performed on cheeks, chin and neck, upper arm, breast and chest areas, back, abdomen and waist, hips and buttocks thighs, inner knees, calves and ankles.
Are you the ideal candidate?
Each individual is evaluated for their degree of satisfaction and expectations after the Vaser liposuction in Dubai. Below is the basic eligibility criteria for undergoing the procedure.
If you are an obese person, it is not ideal for you. Your weight shouldn't vary drastically from your ideal weight.
If you have tries strict dieting and exercise routines but they still don't work for you, Vaser liposuction in Dubai surely will.
You should be emotionally stable and shouldn't suffer from any eating disorders or any other psychological issues.
You shouldn't suffer from any chronic illnesses and should get a complete medical checkup done prior to the treatment.
You must be at least 18 years old to be able to undergo the treatment.
If you are pregnant or breastfeeding, you must wait for a little while and then undergo the treatment.
See some of our Best Vaser Liposuction Results here:
  
Pre-Treatment Care
Here is a list of Pre-treatment care instructions to follow prior to the Vaser liposuction in Dubai:
Avoid blood-thinning agents for at least a month before the treatment.
Abstain from smoking for at least a month prior to the surgery as it might slow down the healing process.
Ensure to get all the prescriptions well in advance.
Bath on the day of the treatment.
The Procedure
VASER Liposuction in Dubai is one of a kind procedure to achieve the body of your dreams safely and effectively. Let's look at the procedure;
Your skin is numbed using local anesthesia to make the procedure entirely painless.
The dermatologist begins by pumping saline tumescent solution into the subcutaneous layer. It allows the fatty layer to expand a bit which helps with the fat extraction procedure.
A probe is used to emit gentle ultrasound waves which gently dislodges and breaks down the fat tissues.
Now come the best part, an injection is used to suction away the emulsified fat.
The Laser treatment site is massaged afterward to minimize the pain and discomfort.
Post-Treatment Care
Post-Treatment Care is an important aspect of VASER LIPOSUCTION IN Dubai. Here are a few things to consider:
Use cold compressions to minimize swelling and discomfort.
Make sure to apply the topical medications suggested by the dermatologists religiously.
Avoid strenuous activities for about a week. It will be ideal for you.
Refrain from blood thinning medications for about a week.
Wear compression garment for a period of 2 weeks.
Do not smoke and avoid alcoholic drinks at all costs.
Benefits of the Vaser Liposuction
VASER liposuction in Dubai and Abu Dhabi is safe to use procedure because it improves the contours of your body without damaging the surrounding connective tissues and blood vessels. Here is a list of the most spectacular benefits of VASER liposuction:
The procedure has negligible downtime in comparison to the traditional liposuction techniques.
It provides dramatic results in a single go.
The recovery is uneventful and provides you an ideal body in one go.
It is a painless procedure.
The results are permanent of you follow a healthy lifestyle afterward.
Cost of Vaser Liposuction
The cost of Vaser Liposuction in Dubai depends on a couple of factors; the skills / Experience of the Doctor, the size and finally, the location of fat to be removed. The cost varies from AED 15,000 to AED 50,000 depending on the desired outcome and the above-mentioned factors.
Free Consultation
Book a free consultation with one of the leading Dermatologist of Dubai. Simply fill out the form below and we will get back to you as soon as possible. Alternatively, drop your query in the chat section.
Free Consultation
Complete the form below and we'll give you a call back to arrange your consultation.