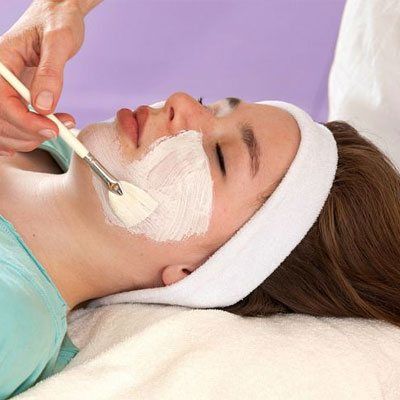 The skin faces different problems from time to time. Our skin is important for us and we do not want to have any skin condition. We just want to have flawless, smooth, and glowing skin. No matter what your skin color is, you just want to have flawless skin. Chemical Peels Treatment is a famous method for skin rejuvenation and resurfacing.
A chemical peel / Glycolic Peel is a skin rejuvenation method. It has been around for quite some time. People from all parts of the world take it to address a variety of skin issues. Due to its good reputation, a large number of people are taking this treatment.
*Facts You Must Know

Cost of Treatment

Time Required
1 Hour
Anesthesia
Local Anesthesia
Recovery Time
1 Week
Success Rate
Very high Success Rate
Chemical Peels Candidates
If fulfill the criteria set by the experts, you can qualify as a perfect candidate for this treatment. You might be a good candidate for this treatment. if you have one of the following skin conditions;
Crow's feet
Nasolabial folds
Superficial scars
Sun damaged skin
Hyperpigmentation
Hypo-pigmentation
Face and neck wrinkles
Freckles and blemishes
Face and neck fine lines
Wrinkles due to sun aging and damage
Best Chemical Peels Treatment Results:
   

Aims of Chemical Peels / Glycolic Peel
It can help you achieve certain skin care goals. The treatment can be performed on the face, neck, and hands. The following list illustrates some important goals that can be achieved by employing this remarkable treatment;
To enhance the skin tone.
To remove the dead skin cells.
To do an overall skin resurfacing.
To remove different skin lines and marks.
Which Technique is Used?
The resurfacing through chemical peels is not a new technique. With the passage of time, it have evolved to become so vibrant that we can divide it into different kinds. Based on their depth, the chemical peels can be of the following three types;
Superficial Peels
Medium Peels
Deep Peels
How to Prepare?
It is not difficult to prepare for the treatment. Do not worry about the pain; there would not be any inconvenience. You may experience a burning sensation for the first eight to ten minutes. It would be followed by a stinging sensation. It is important to take care of the following instructions before you undergo this treatment;
Reduce sun exposure two weeks before the treatment.
Do not exfoliate the skin ten days prior to the treatment.
While going out, it is good to wear a broad spectrum sunscreen.
Discontinue using skin lightening products a week before the treatment.
Avoid treatment site threading, waxing, and tweezing before the treatment.
If you need to go out, avoid going out at peak sunlight hours: 10 am – 12 pm.
If you need to go out, take an umbrella or brimmed hat to avoid direct sun exposure.
How is it Performed?
The basic aim is to cleanse and exfoliate the skin to free the skin of impurities. A mixture of chemicals is used in this procedure. This chemical solution is applied to the skin and it starts correcting internal and external abnormalities. In general, treatment involves no pain.  The treatment is performed in the following steps;
Step 1: Cleansing – The treatment starts with the cleansing of the skin. Any germs and dirt are removed this way.
Step 2: Anesthesia – Anesthesia or numbing cream is not required in this regard. It helps avoid the pain and discomfort.
Step 3: Chemical Application – A liquid solution will be applied to the skin to open the clogged pores and remove the impurities such as dead skin cells, excess oils, dirt, and bacteria.
Step 4: Resurfacing and Peeling – The liquid solution will penetrate the skin and resurface it and peel off the topmost skin layer. It also makes blisters and removes the topmost layer of the skin.
Step 5: Cold Compresses – In the end, the cold compresses are applied to the treatment area to minimize the stinging and burning sensation. The minor side effects subsite in a few days.
Post-Op Care and the Recovery Time
It is a non-surgical but minimally invasive treatment; that is why you will have to take care of the post-treatment skin. The recovery time is short because it is a minimally invasive treatment. If you have taken or you want to take it, please read the following post-treatment instructions:
The skin must be kept moisturized all the time after the treatment.
The person needs to keep applying the prescribed topical ointments regularly.
The use of strong sunscreen will protect the skin from the harmful rays of the sun.
You will have to avoid the sun for several months after the treatment because your skin will become sensitive.
The patient may be required to have bandages for a few days on some or on all of the area treated  (rare case).
Benefits of Chemical Peels
There are plenty of benefits of chemical peels because it always delivers good results. If performed properly by an expert, chemical peels in Dubai can bring tremendous changes to the skin.
This technique is non-surgical.
This technique makes you attractive.
This technique is minimally invasive.
This technique even outs the skin tone.
This technique improves the overall skin look.
This technique removes fine lines, dead skin, scars, etc.

Who is Not a Candidate?
Although it is not a complex treatment, it has some far-reaching effects. It is good for all skin tones and types but there are some people that should not take it. It is recommended by experts that the following people should not take this treatment:
The women that are pregnant or pregnant.
The people that have used Retin-A or Renova.
The people that have taken Accutane in the last six months.
The people that have psoriasis, eczema, dermatitis, or rosacea.
Which Product is Used?
As mentioned above, different skin-friendly acids are used in this procedure. Typically, Glycolic, Mandelic, and Salicylic Acids are used to perform chemical peeling.
Cost of Chemical Peels:
Though the procedure is safe for all, the cost often varies from person to person. The professionals consider different factors to calculate the treatment price. The cost of chemical peeling depends on the skin problem, type of peeling, the expertise of the professional, the type of solution to be used, and the location of the clinic. The Laser Skin Care Clinic offers it at a reasonable cost; plus, there is an exciting discount offer for a limited time.
Alternative Treatment
The laser skin resurfacing is another option if you want promising results in a short time. The Laser Skin Care Clinic has aboard some of the finest dermatologists in Dubai. You can also have chemical peels in Abu Dhabi and Sharjah. You are always welcome to contact us if you need more information. For a better understanding of the treatment.
Get a Free Online Consultation 
If you have to ask questions from an expert, take just one minute to call us or fill the short online form to get a free online consultation.
Related posts
---
I got chemical peels for freckles six months ago and I am extremely happy with the results of the procedure. No pain, no burning, no side effects. My friends seriously doubt that I have really undergone chemical peel, because their experiences were quite terrible. I would take this chance to thank Katrina Valente and her staff for being so cooperative all through. I highly recommend Laser Skin Care and Katrina Valente for all skincare treatments.
---
I am just 35 years old. My skin began to sag a couple of years ago, which was really distressing for me. What frustrated me the most was everybody telling me that this sagginess is irreversible. But when I met Katrina Valente, her response was very encouraging. She told me that a few sessions of chemical peels will be enough to address minor sagginess. And I really got back my taut, youthful skin after just 5 chemical peels sessions. Thank you, Katrina Valente, you are great!
---
I am getting chemical peels for unsightly age spots on my cheeks. Just two sessions and the dark spots have started to fade. I am very happy with the results so far. Thanks Katrina Valente, you are great. I would love to come back to Laser Skin Care for other cosmetic procedures as well, especially laser hair removal.
Free Consultation
Complete the form below and we'll give you a call back to arrange your consultation.