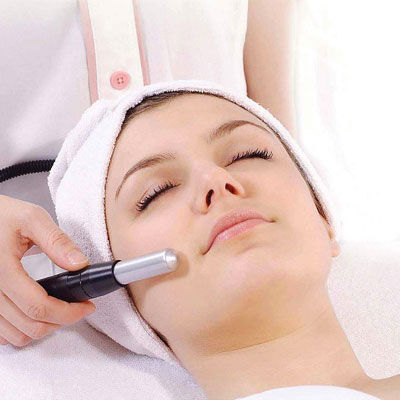 Holding on to youth forever is an impossibility. Aging comes with some inevitable signs like saggy skin and appearance of fine lines and wrinkles. The surgical facelift is an effective procedure for the treatment which has been used for ages. However, it is a highly invasive option with plenty of potential complications associated with it and most people prefer the latest nonsurgical treatments due to their effectiveness and low risks.
Radio frequency treatment in Dubai is one of the best non-invasive alternates of facelift surgery. Furthermore, it can be used on other parts of the body as well to treat skin troubles. Radio frequency treatments effectively reverse the signs of aging and restore the youthful skin. Let's learn more about the treatment.
The Machine Used
We use Daeyang Medical's Vinushape to perform it.
Some of our Best Radio Frequency Treatments Results are: 
  
How to prepare for Radio Frequency Treatment
Avoid tobacco products for a couple of days before the treatment
Excessive sun exposure is not allowed
Stop applying Retin A and other products that may irritate your skin
Do not use skin bleaching and skin lightening products for at least two weeks before RFT
Do not exfoliate treatment site during the last 10-12 days before the procedure
Cleans your face thoroughly before the treatment
Do not wear makeup or any other skincare product as you come for treatment
How does it work?
The treatment works with the help of radio frequency in order to remove the sagginess in the skin. The frequency is provided with the help of a handheld device which is set in a manner to ensure that they do not affect the top layers of the skin and work at a deeper level. There are numerous devices that may be used by your doctor depending on your particular needs.
The radio frequency converts into heat energy in the skin and removes the excessive fat as well as provide with the right conditions to build the collagen levels. The brief treatment does not require any other serums to bring the desired outcome.
A few treatment sessions are enough to provide you with the desired outcome. It can take a few days to show the final results after a session since collagen continues to buildup.
How effective are the results?
The treatment is very effective as it shaves years off the skin and provides a much younger appearance with a supple and firm skin in little time. The sagginess becomes a matter of the past once all the required sessions have been completed. With good aftercare and a skin health routine, the good results can be maintained for a long time.
Is there any pain involved?
The treatment is more or less pain-free. A heating sensation though is felt during the treatment process. The little discomfort that it may cause can be countered by applying a cooling gel during the treatment.Some machines also blow cold air during the treatment to make it even more comfortable.
Side effects and downtime
The side effects are mild and mostly limited to some swelling and redness accompanied with tenderness to touch. These issues subside within a few hours. In rare cases, blisters can form in the treated area as well. Do expect photosensitivity so have lots of sunscreen and a large floppy hat handy to counter it. Avoid unnecessary going out in the sun as well during the peak hours.
The treatment has no downtime and you can get back to your routine soon after the procedure has been concluded. Rest is recommended though you can do without it. Ensure that you take all the necessary precautions recommended by the doctor.
Benefits of the treatment
The treatment offers fantastic results without the need of undergoing the knife. RFT's noninvasive nature allows a quick recovery and does not cause any disruption to one's routine.It also gives results that can be maintained in the longer run with ease. All in all, if you are suffering from sagging skin, opt for radio frequency treatment for the best of results in quick time.
Want to learn more?
To learn more about Radio frequency treatment Sharjah or to schedule a procedure, visit us at Laser Skin Care. Alternatively, you can sign up for a free online consultation with our experts. All you need to do is to fill in the simple form given below.
We also offer Radio Frequency Treatment in Abu Dhabi at equally competitive price, and the results are equally impressive.
---
I am 42 years old working woman. I started developing fine lines and wrinkles on my face in late 30s which became quite deep and prominent before i consulted Katrina Valente last year. She recommended me Radio Frequency Treatment. The procedure worked wonder and after getting just 5 sessions of RFT, i regained my smooth, taut skin. I feel great when people tell me how much younger I am looking after getting Radio Frequency Treatment. Can't thank Katrina Valente more!
---
I have got a family history of early aging, but when i reached my 30s i was determined to change the trend. As soon as i started noticing wrinkles on my face last year i consulted Katrina Valente and now my skin looks fresh and young like it was in 20s - courtesy Radio Frequency Treatment. I am really happy with the way the entire procedure was carried out and would not hesitate to visit Laser Skin Care again.
---
I underwent Radio Frequency late last year to fix my sagging hog jowls and after getting 5 sessions of RFT I have regained my tight, younger-looking skin. Could not be happier and satisfied more. I highly recommend Katrina Valente and RFT to all those women battling skin laxity due to aging or any other factor. It really does wonders!
Free Consultation
Complete the form below and we'll give you a call back to arrange your consultation.