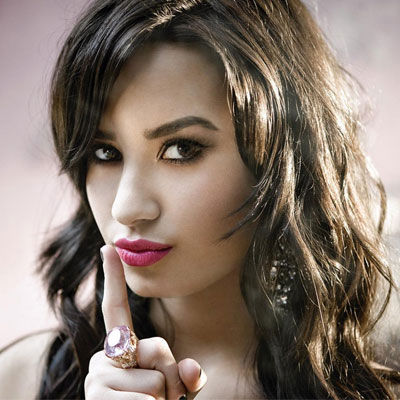 Large pores on face pose a bothersome cosmetic problem for both men and women. To regain fresh and smooth look people often seek help from natural remedies and over the counter serums and lotions, but most of them are just ineffective and some of them even add to the problem. The real cure lies in a professional Large Pores Treatment in Dubai.
Before discussing the available options for Large Pores Treatment in Dubai, let's have a look at whether this treatment is right for you or not.
Who is the Ideal Candidate?
Anyone bothered by enlarged pores and rough skin texture can benefit from Large Pores
Treatment in Dubai. However, an ideal candidate for the procedure is the one:
Who is at least 20 years old
Who has thick and oily skin
Who does not have active acne – in which case acne will be treated before treatment of enlarged pores
Who is bothered by enlarged pores but has realistic expectations from the treatment
The Machine We Use
We use DEKA Smartxide Fractional CO2 Laser for large pores treatment.
See some of our Large Pores Treatment Results:
  
What are the Goals of the treatment?
Large Pores Treatment in Dubai offered by the Laser Skin Care clinic aims at:
Giving you a smooth and clear skin
Improve the elasticity and suppleness of skin
Enhance your skin texture and tone.
Make you look beautiful with no cosmetic glitches
Pre-Procedural Care
It is important to follow all the pre-treatment care instructions prior to Large Pores Treatment in Dubai:
Drink at least 8 glasses of water to hydrate yourself.
Never skip a sunscreen.
Do not go for any other skin care treatments.
Fill in your prescriptions in advance.
Do not exfoliate your skin for a few days before the treatment.
Treatment Options
To get rid of large pores effectively you need to go for a professional large pores treatment in Dubai and fortunately, there are a number of effective ways to get large pores treated. At Laser Skin Care Clinic, you can get various options for Large Pores Treatment in  Dubai.
These include Skincare Treatments, Laser treatment for Large Pores, and various other dermatological procedures that effectively help you in shrinking enlarged pores. Here are the most popular and common treatments for large pores that we offer at our clinic:
Microdermabrasion: Microdermabrasion Dubaiis a minimally invasive large pores treatment in Dubai in which a tool is used to exfoliate the uppermost layer of the skin that is uneven and thick. After removal of this layer of skin new layer appears that is fresh and healthier having no enlarged pores and other damages. Furthermore, the procedure also promotes the production of collagen – an important ingredient that keeps skin healthier, smoother, and youthful.
Chemical Peels: Chemical peeling is actually deep exfoliation of the skin and is more effective than microdermabrasion. In chemical peeling solutions made up of various chemicals are applied on the skin, which help in removing the dead skin layer. The formulae used for this purpose vary depending on the requirements of patient's skin.
IPL Photo Facial: IPL photo facial is a non-invasive and super effective large pores treatment in Dubai. In the procedure of IPL photo facial non-laser Intense Pulsed Light is used to rejuvenate the skin by correcting the damages on the skin including enlarged pores. Blasts of high-intensity light are used to make that penetrate through the skin and repair the damaged tissues and leave you looking youthful.
Laser Skin Resurfacing: The most effective and the most sought after treatment for repairing skin damage is laser skin resurfacing. It is effective and popular for a number of other cosmetic problems, including enlarged pores. Lasers have a remarkable quality of improving the appearance of the skin along with stimulating collagen production. We use a special type of laser technique called Fractional CO2 Lasers for Large Pores Treatment in Dubai, Sharjah, and Abu Dhabi Clinics.
Post-Procedural Care
Post-Procedural Care plays an important role in determining the results of Large pores in Dubai. Here is a list of few of them:
Limit your sun exposure and avoid direct sunlight.
Always wear a strong sunscreen, preferably SPF 50 or above.
Go bare faced for at least three days and avoid wearing makeup.
take all the prescribed oral and topical medications religiously.
Avoid picking at the scabs.
Free Consultation
For more details and expert advice on Large Pores Treatment in Dubai, or to schedule a procedure, book a FREE ONLINE CONSULTATION with our expert dermatologists by filling out the form below.
Related posts
---
Enlarged pores on my cheeks were always the biggest obstacle to a smooth and clear flawless skin. I tried different home remedies and OTC skin tonners to shrink open pores before consulting Olimpia Carmen. After just three sessions of dermapen, people around me have started noticing the improvement. They all say I look more youthful and fresh now. Thank you Olimpia!
---
I just wanted to thank your clinic and staff, especially Olimpia Carmen. I am extremely pleased with the results of Radio Frequency Treatment, which I underwent for large pores. Could not be satisfied more. Not only my skin texture has improved but the skin has also started glowing. Thank you all and all the best.
---
I am writing to thank Olimpia Carmen for the improvement in my skin texture that I have gained after just two sessions of laser skin resurfacing. My friends as well as colleagues have also started noticing the glow and smoothness of my skin. I highly appreciate the services offered to me by Olimpia and her staff. Can't thank you enough.
Free Consultation
Complete the form below and we'll give you a call back to arrange your consultation.